INTRODUCTION
My name is Pavlo, and I am a self-taught artist from Ukraine. I work as a freelancer, creating models for 3D printing, but I also have a hobby—creating beautiful (if possible) renders in Blender 3D.
INSPIRATION
Sometimes I feel inspired to model dark, creepy, or even disgusting art. Recently, I played Baldur's Gate 3 and saw beautiful nurses in one location.
I really liked that the top of her face was hidden. I immediately knew that this would be a good inspiration. I also really like the style of the artist, Steffen Hartmann. You can find his page on ArtStation through this link:
The nurse with Steffen's style came together in my head, and I came up with the image of a nasty nurse with a manic smile and a syringe. I quickly found a reference for such a syringe, and got to work.
PROCESS
Below is the process of the artwork, including system specifications, modelling, texturing, lighting, and rendering.
System Specifications
Hardware:
CPU- Ryzen 7-5700x

RAM- 32GB

GPU- RTX 3080 12gb
Software:
Blender only. Yes, it might not seem so, but I did everything in Blender, even texturing!
Modelling
I began with two references and a clear idea. For the head and hand, I used the free Human Base Meshes from Blender Studio as a base.
Once I came up with the composition, I set up the camera and began sculpting using multi-resolution.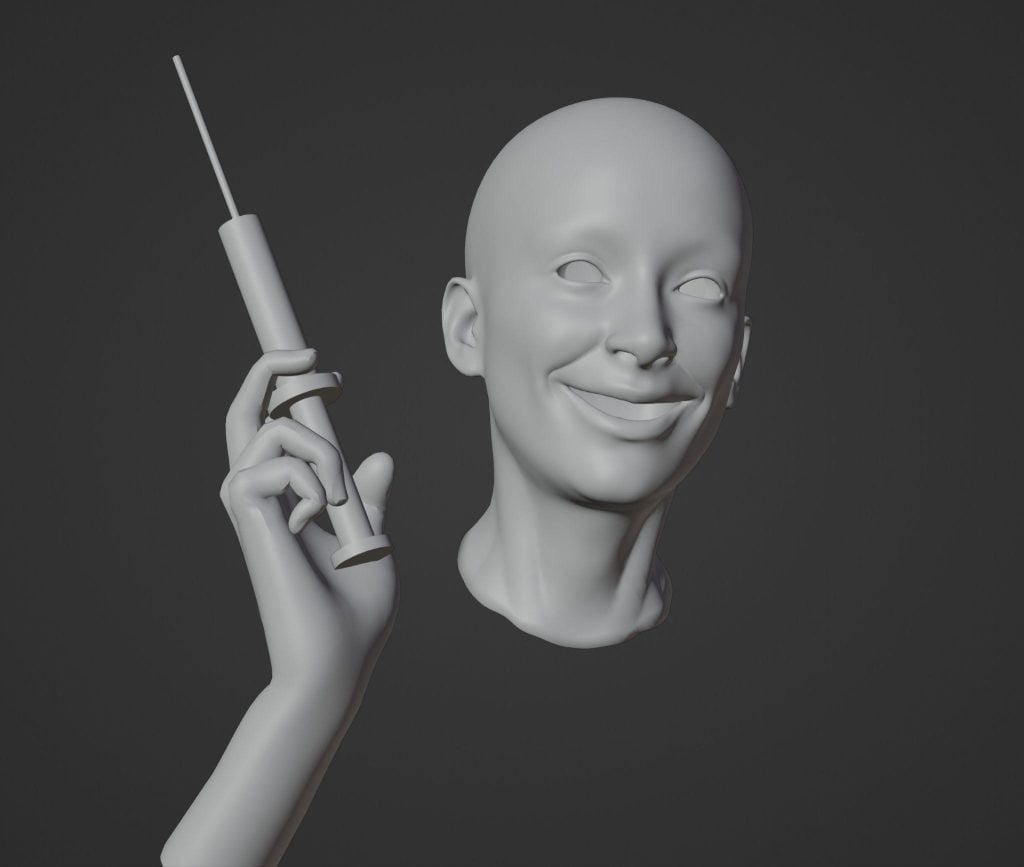 Then I started sculpting and adding some details to the model.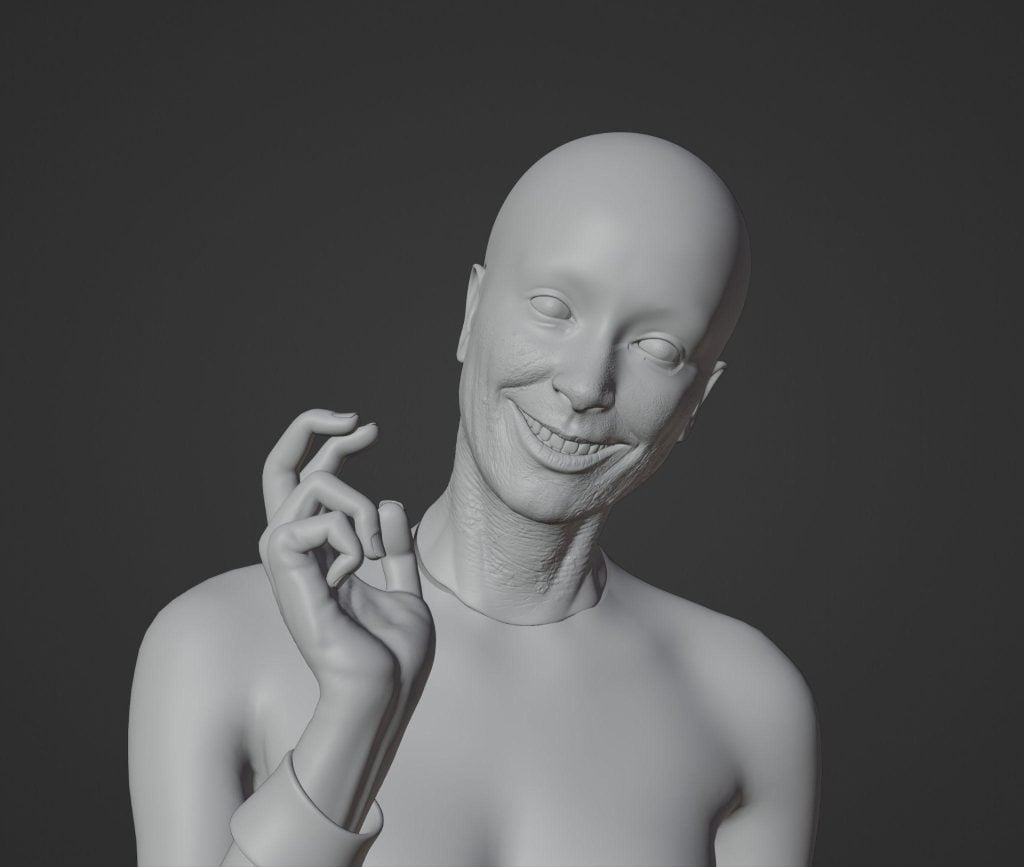 To create the relief of the skin, I used different textures for folds and pores.
Making clothes is just polygonal modelling and multi-resolution sculpting, except for the fabric that hangs over the eyes—I made it using cloth physics. Here is the fully finished model: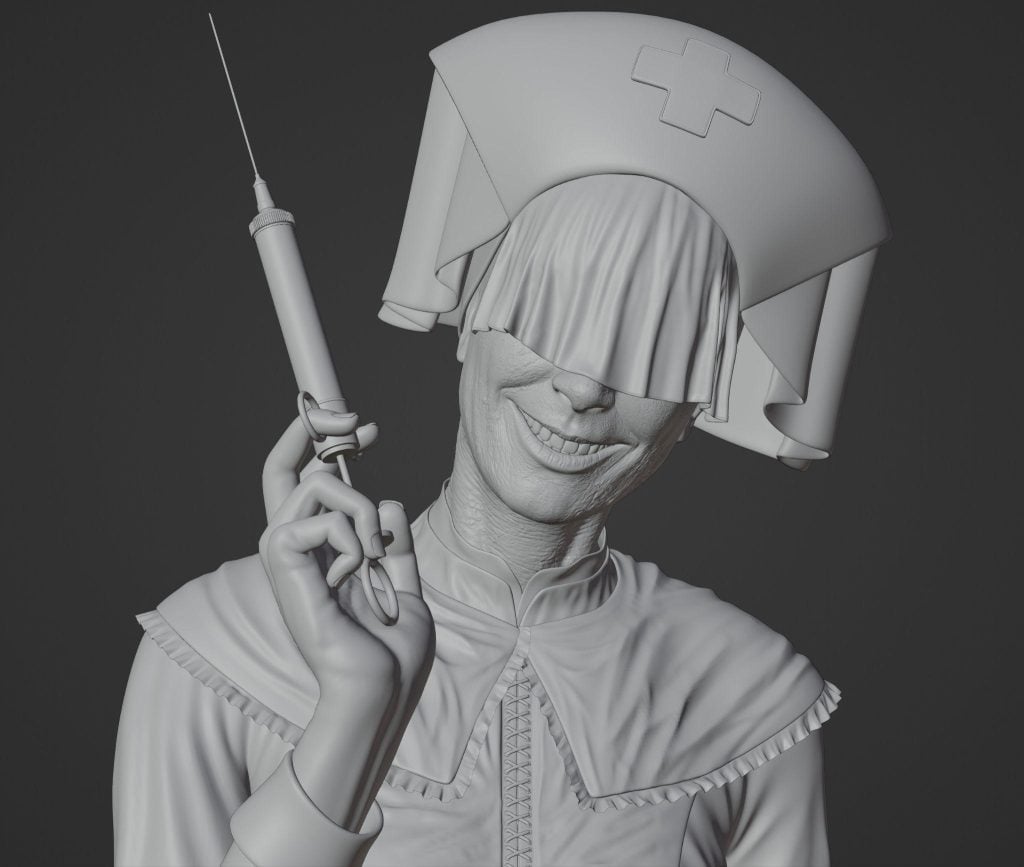 Texturing
For the fabric, I did not use anything unusual. The materials are from the BlenderKit add-on. I added dirt, something red (blood) with the help of texture masks to make the fabric not look boring. I also added seams following this tutorial from Andrew Price:

If you look closely, you can see the texture seams. But this is not a problem because the seams are not visible in the render :)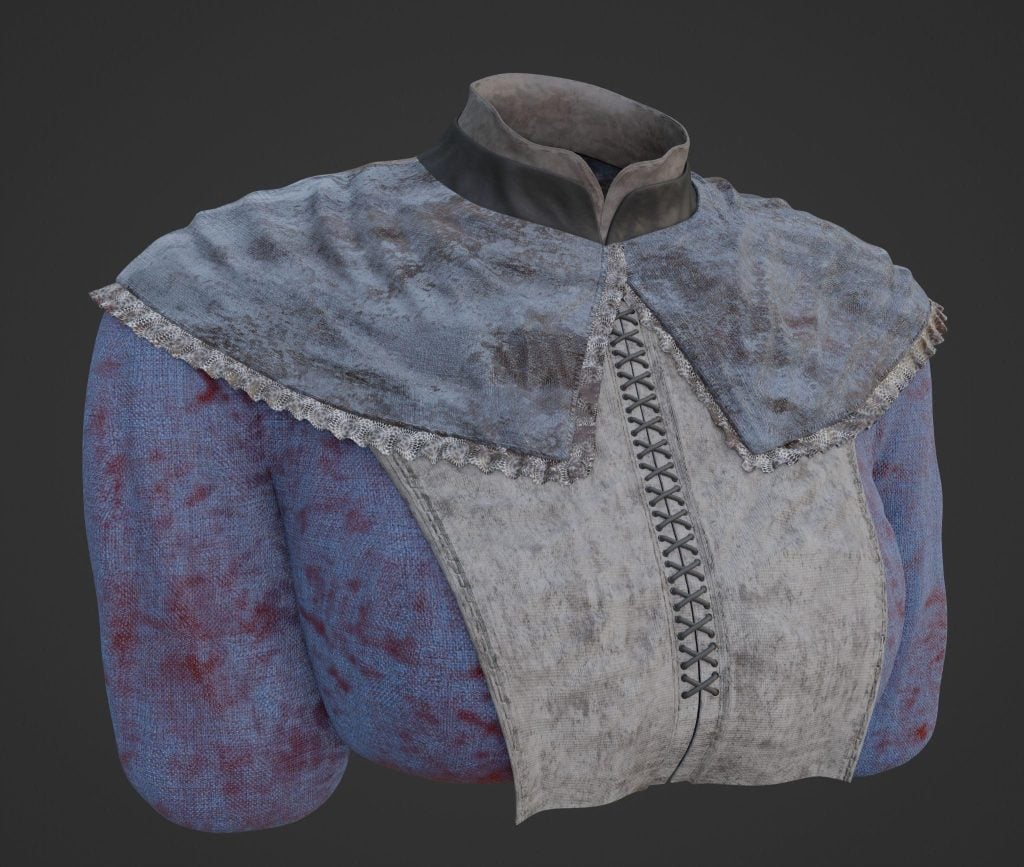 The textures of the face and hand were completely made in Blender. Using various grunge textures as a mask for the brush, I tried to make the skin look rough, with blues, purples, and reddish undertones.
This is what skin with a diffuse texture looks like.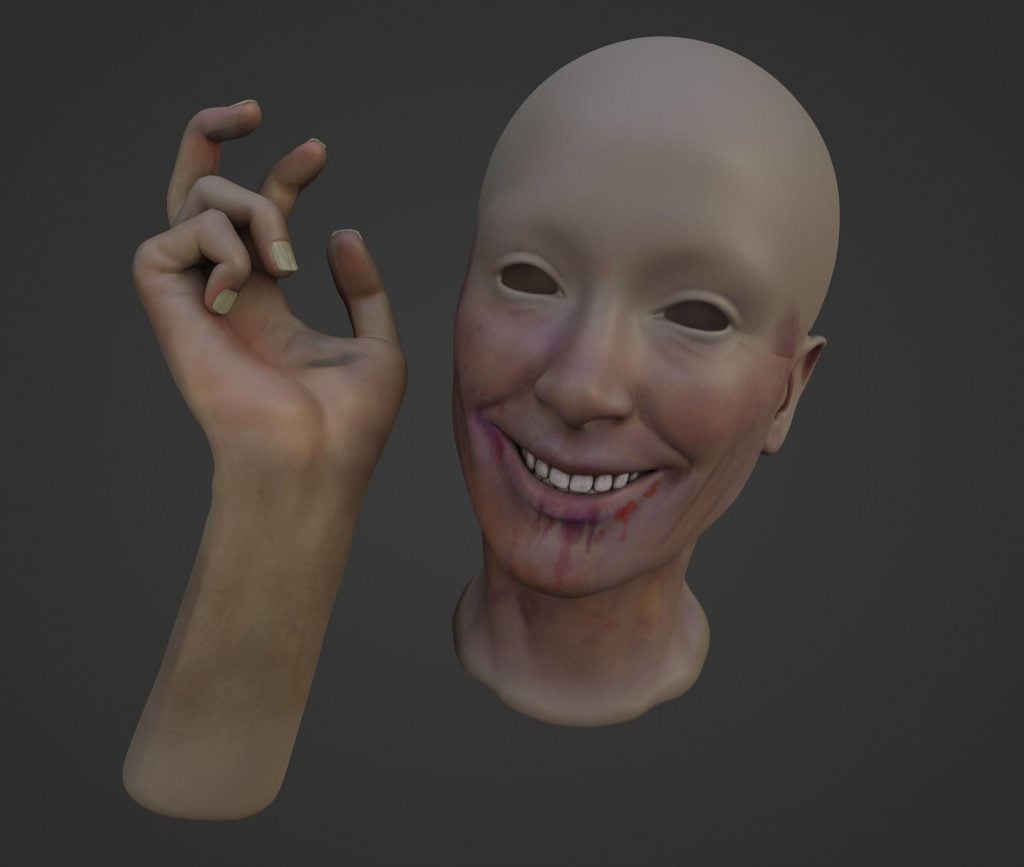 With normal maps (baked from multi-resolution) and some texture color correction, it looked creepy :)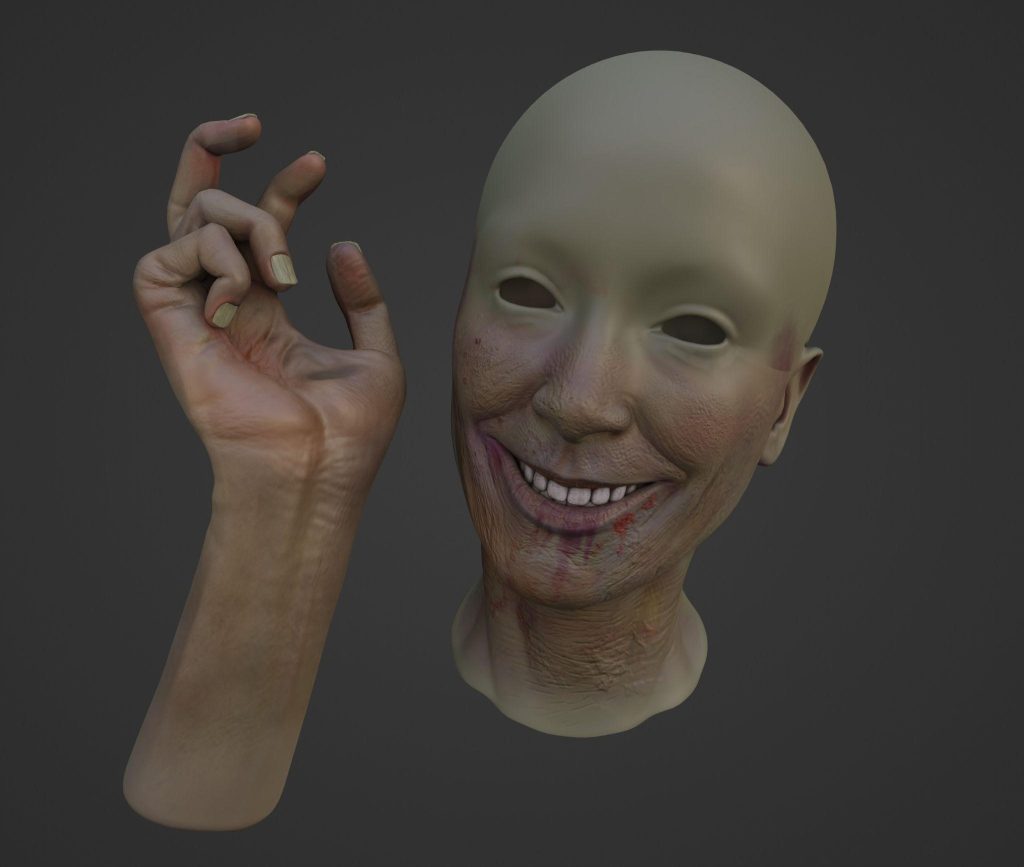 I also drew a very simple roughness map to make the lips shine a little more. The face and hand shaders are similar and look pretty simple.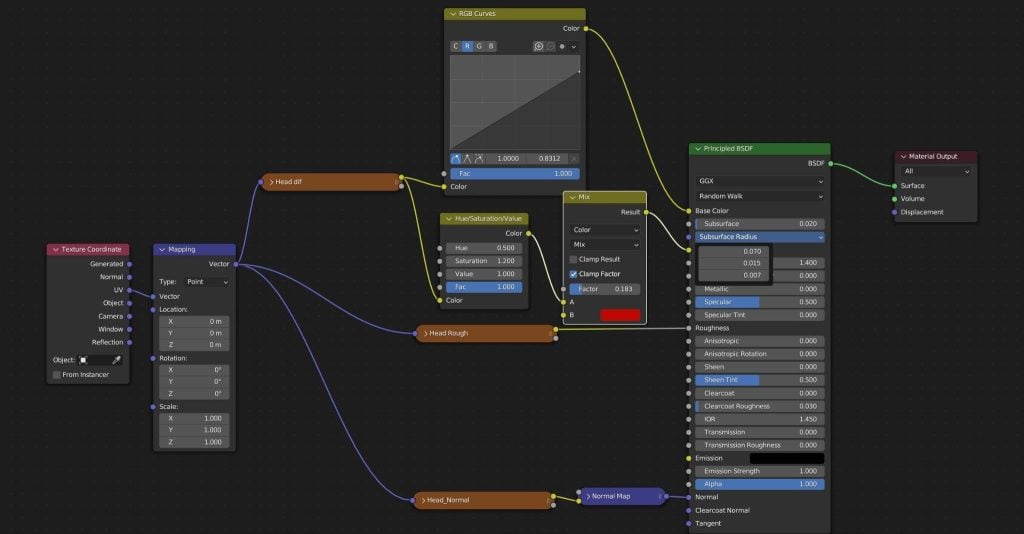 The syringe was not a problem—it's a fairly simple model, almost entirely made of primitives and featuring a slightly rusty iron and glass material.
A view of all the parts from the camera. In the final stages, I decided to add some hair.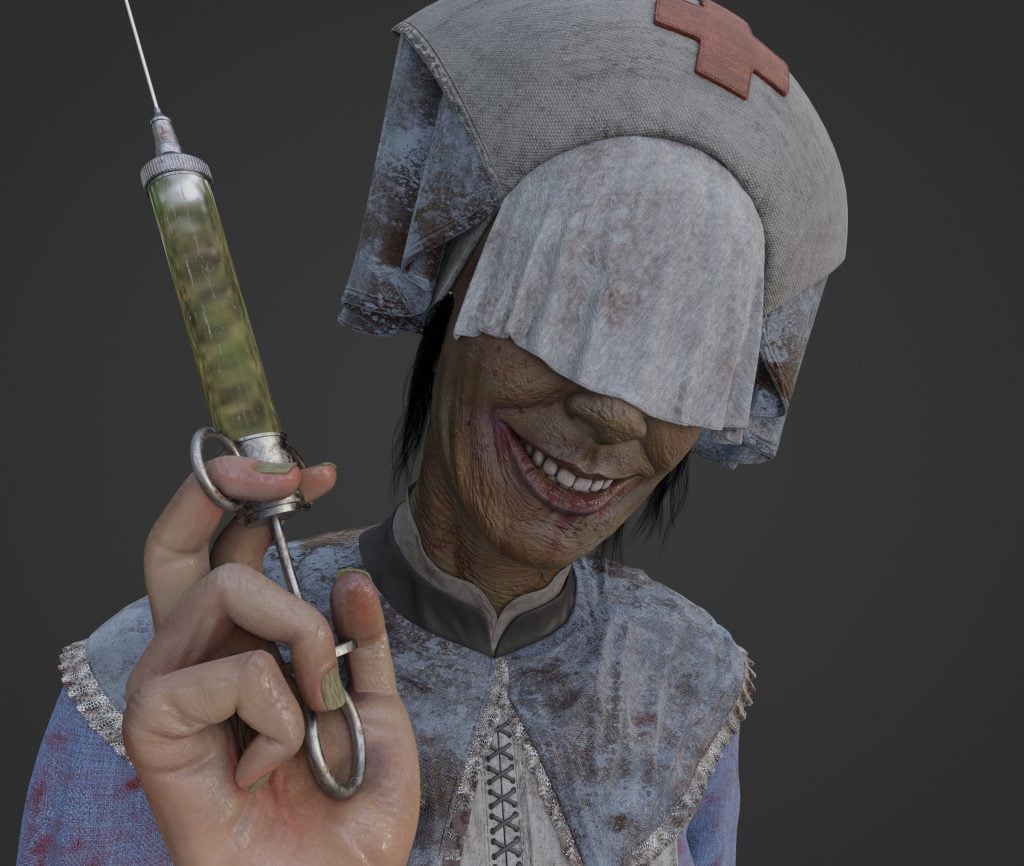 Lighting
I used a few back-lights and a few fill-lights, nothing out of the ordinary.
As for the key-lights (there are two), I set the spread setting to 33 degrees to make the light more directional. I aimed them at the face and hand to highlight them.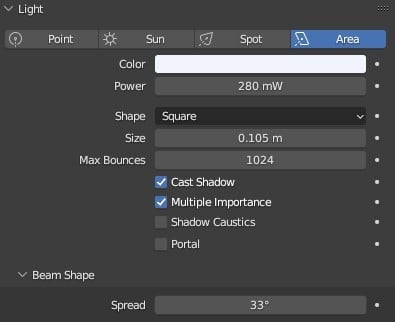 Above are the settings for the key-light on the face.
RENDER - Nurse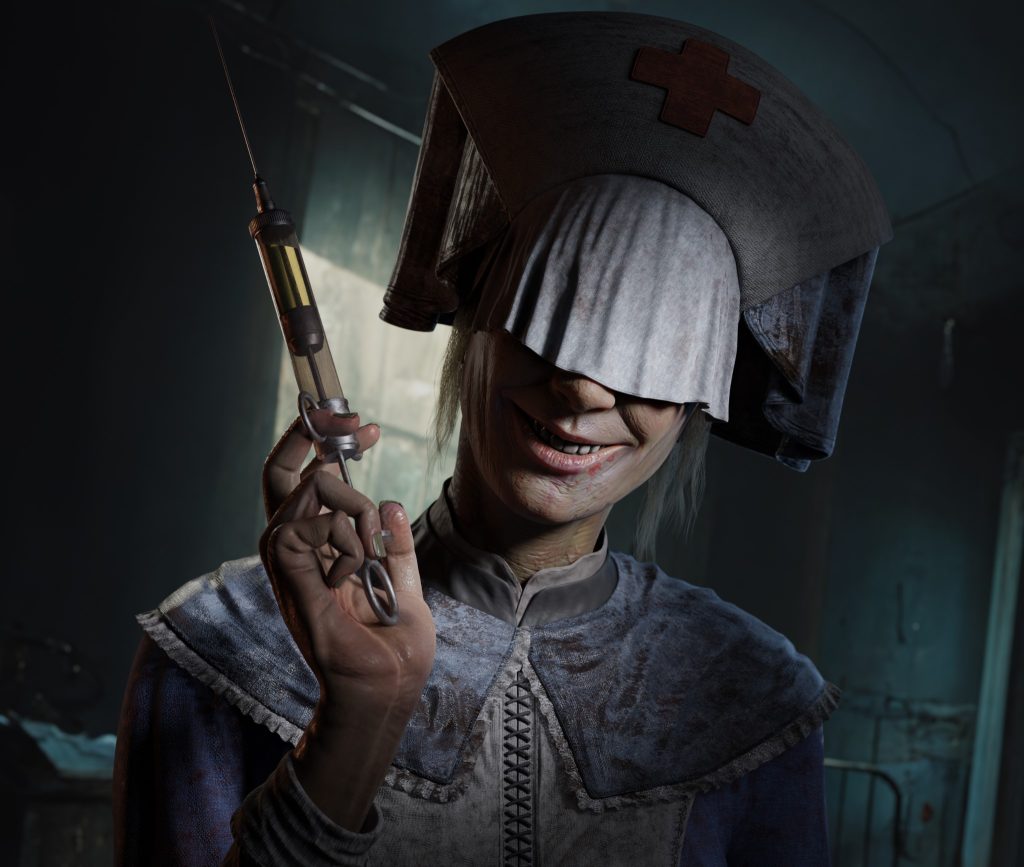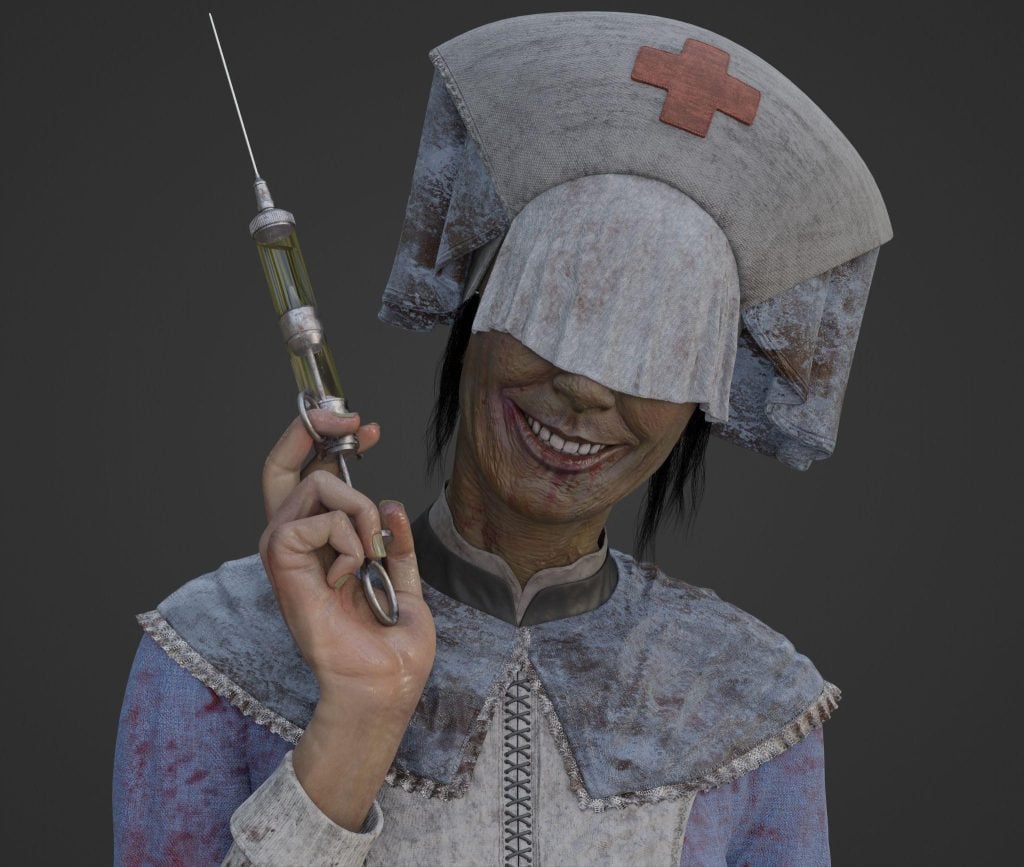 Thank you for reading the article. Feel free to explore more of my work on my social media accounts. Have a great day!
About the Artist                       

Pavlo is an artist from Ukraine who models and renders various things as a hobby.